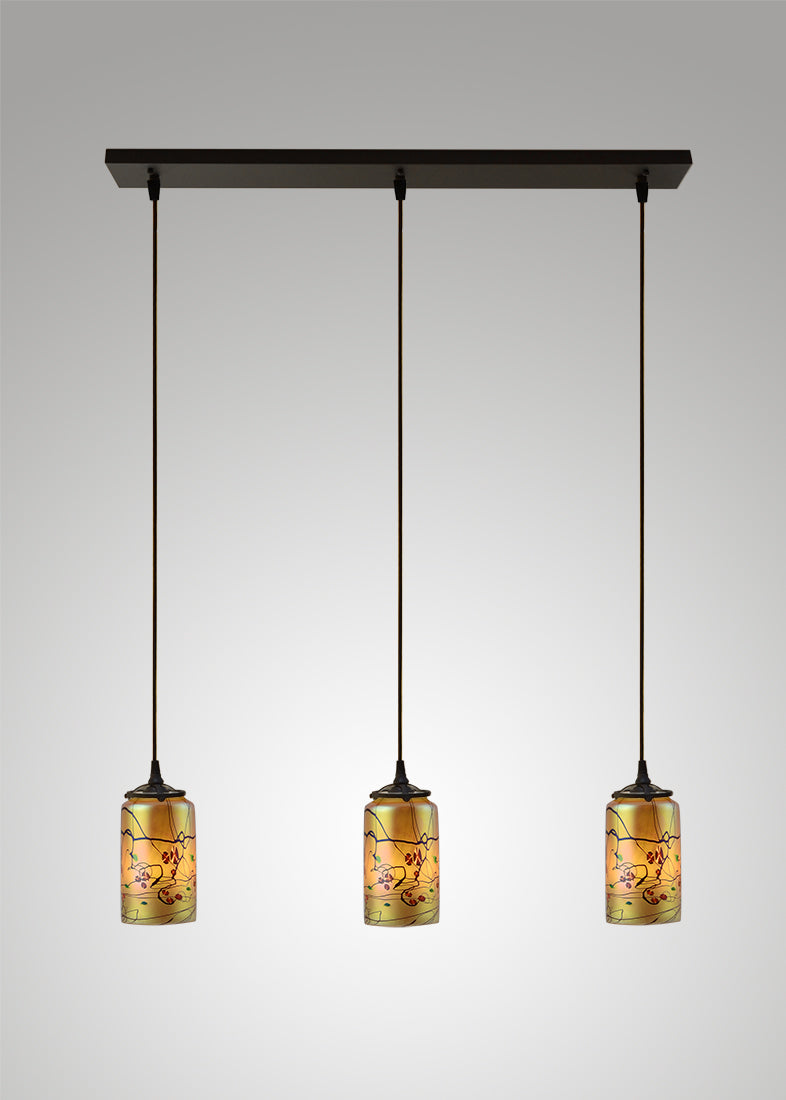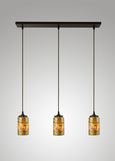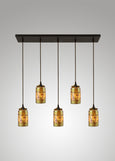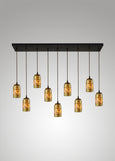 Prairie Glass Cal Poppy Cascade
$1,275.00 USD
Custom Lengths (optional)
Customizing the lengths is optional and free of charge up to 6' long. Customized orders are non-returnable.
The total lengths of the hanging lights should be measured from the ceiling to the bottom of the glass shade. We take the height of the glass shade into consideration when adjusting the cord length to match your specifications. 
We may reach out to you via phone or email should your order need clarification.
Specifications
Glass shades

Large glass: 4" diameter x 7" height

Handblown glass shade sizes vary

Fixture

Ceiling canopy
Mounting bracket

Approximately 4.5" x 34" x 1/2"
If the junction box is not in the center, the plate can be modified to be able to mount with the junction box anywhere along the length
Please include any modifications to the mounting bracket in the text box 

Cords

Shortest length: 4.5' adjustable cords
Longest length: 5' adjustable cords

Large glass fitter (3F): 3.25" diameter

U.L. listed
LED options available